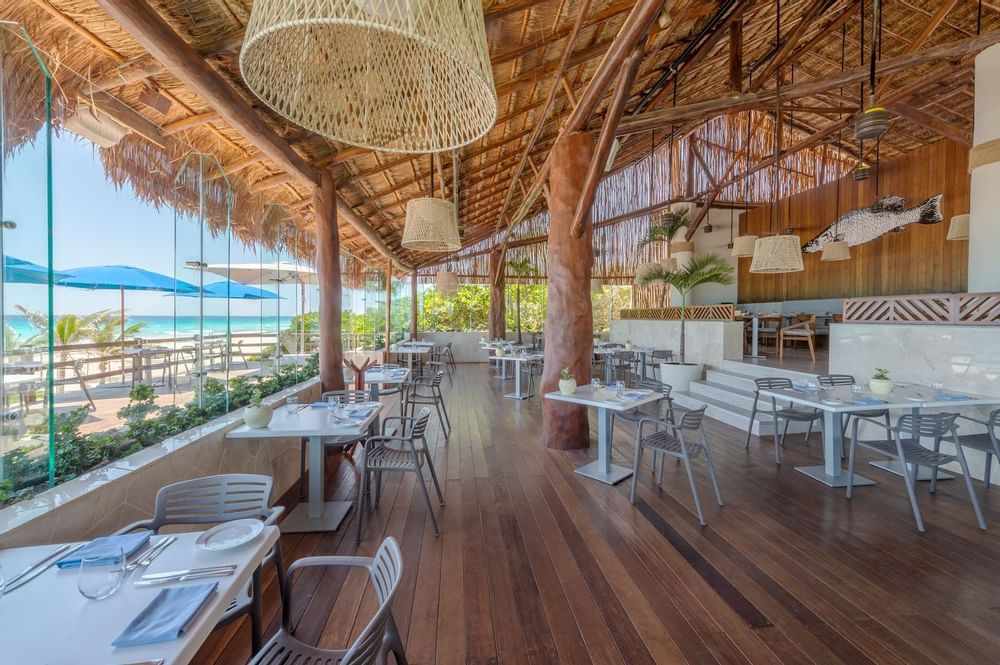 AZUR RESTAURANT
There are foods that have the power to remain forever in our culinary memory: flavors, textures, and blends that are shared with talks and laughter woven into the heat of the glasses. This is the new Azur proposal, a concept created by Chef Gerardo Rivera to immerse ourselves in the warm waters of the Mediterranean basin and take a walk through emblematic dishes of southern Europe: Italy, Spain, Turkey, Sicily, Malta and France, being some of the proud representatives at the Azur table.

Reflected in proposals full of color, around ingredients of the highest quality, which emerge as complex and perfected flavors of an avant-garde cuisine, honoring this great gastronomic tradition, which includes the most delicious fresh fish and seafood, pasta and artisan pizzas , some aromatic Middle Eastern spices and essential olive oil.

Ideal for lovers of good living, Azur is the magnificent culinary journey that promises to transport you to the heart of the Mediterranean, as well as to provide you with the perfect environment to create unforgettable moments and connect with this signature cuisine full of sea, color, touches of salt and magic. for the palate.