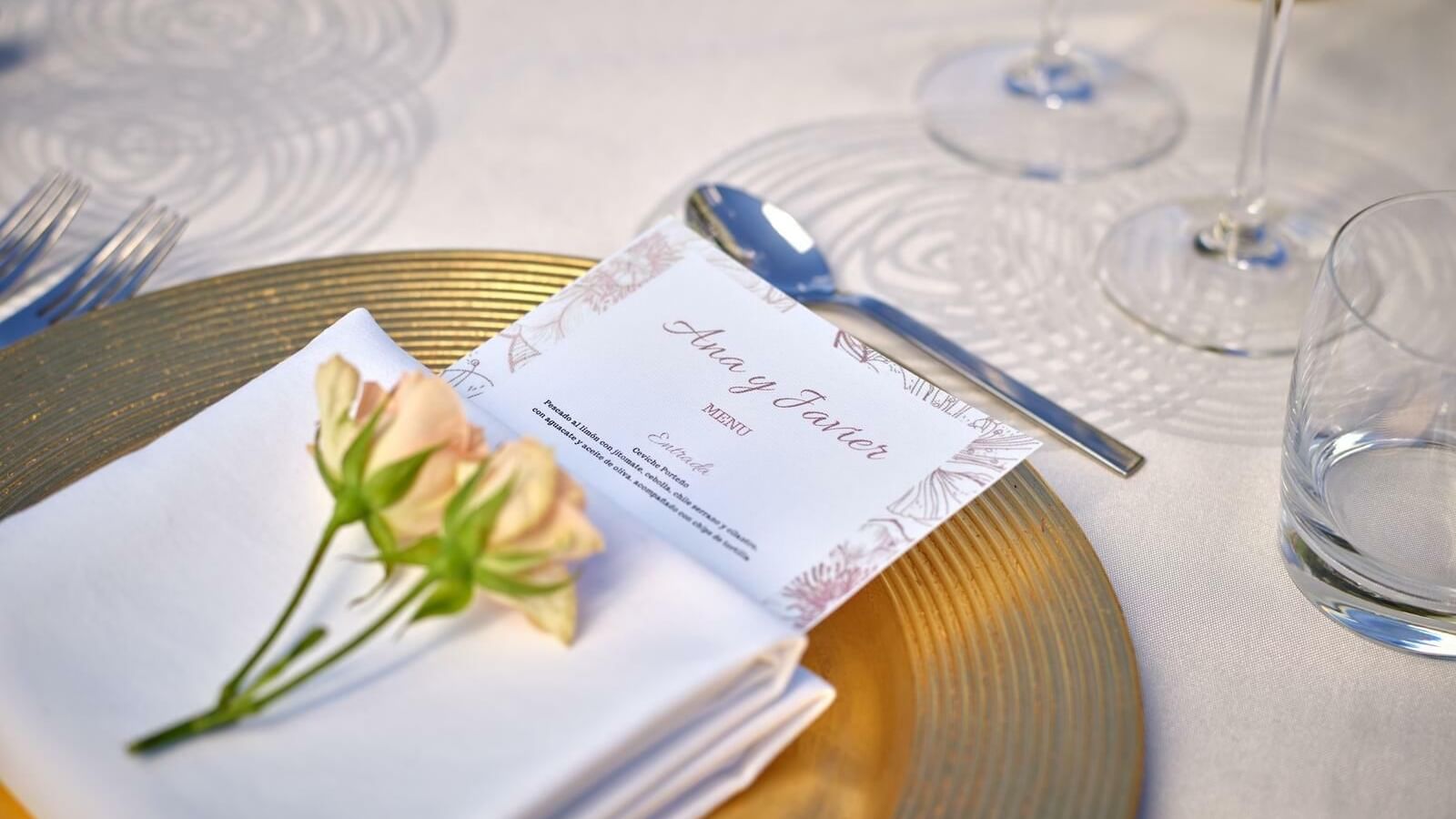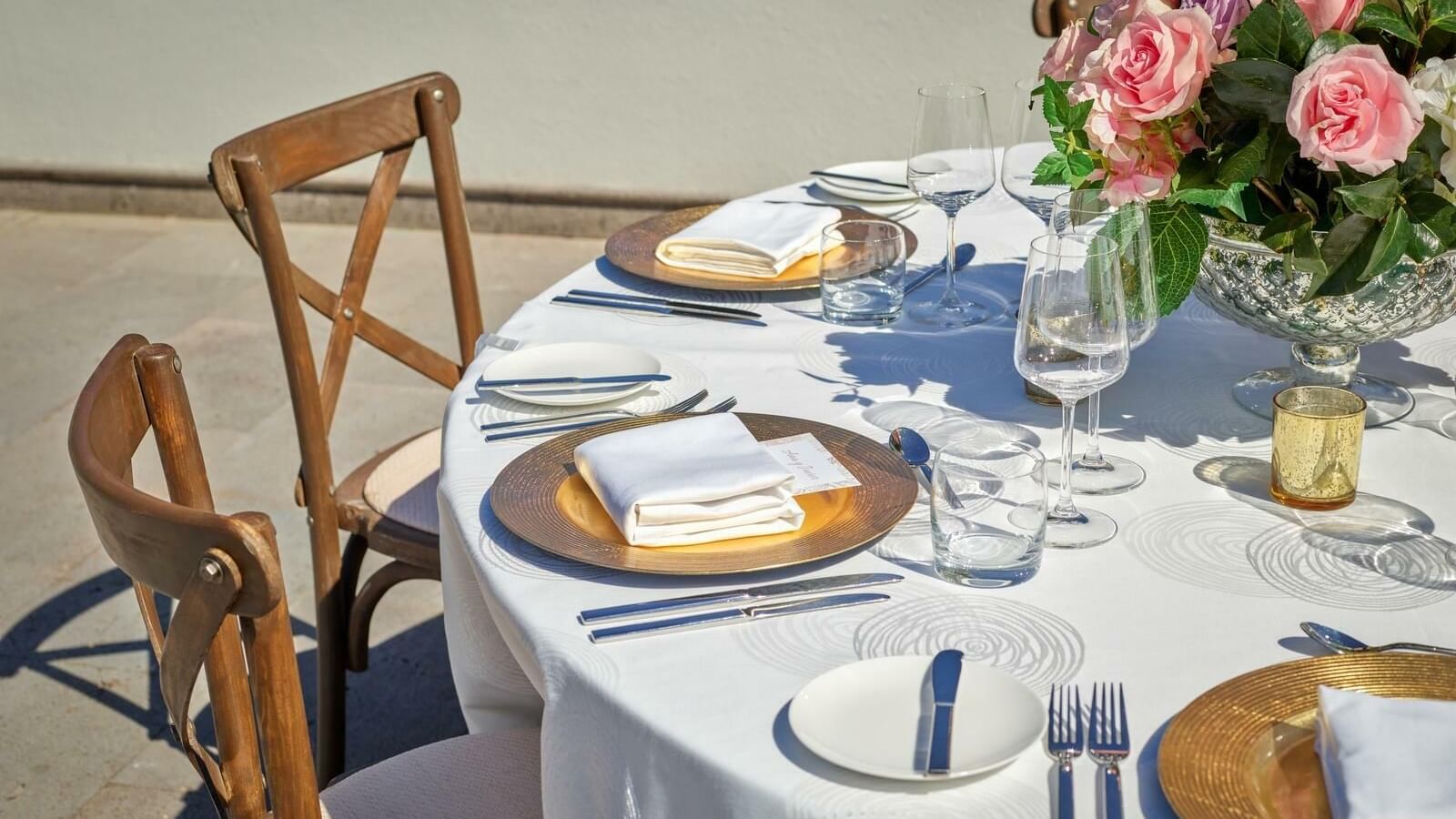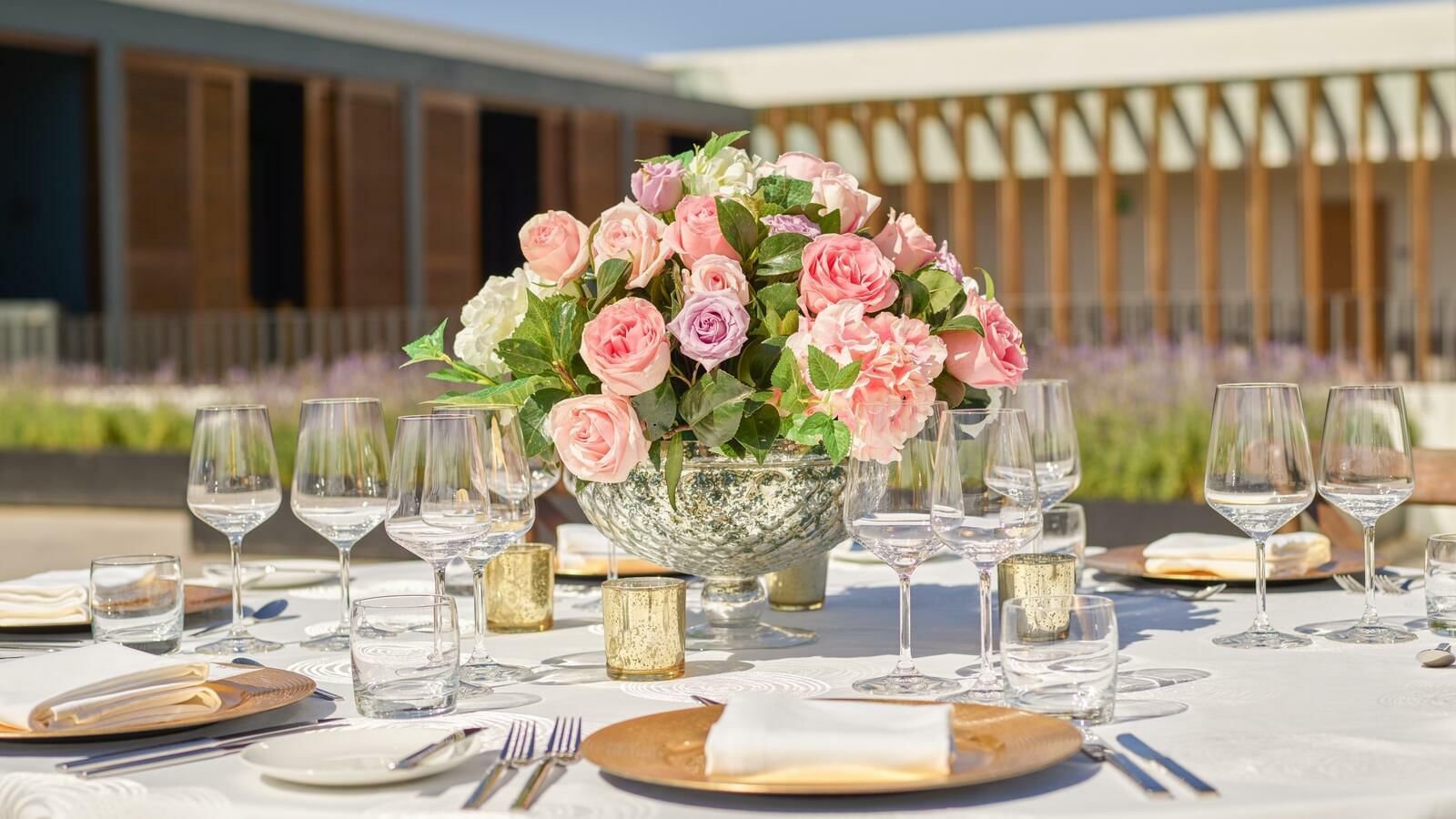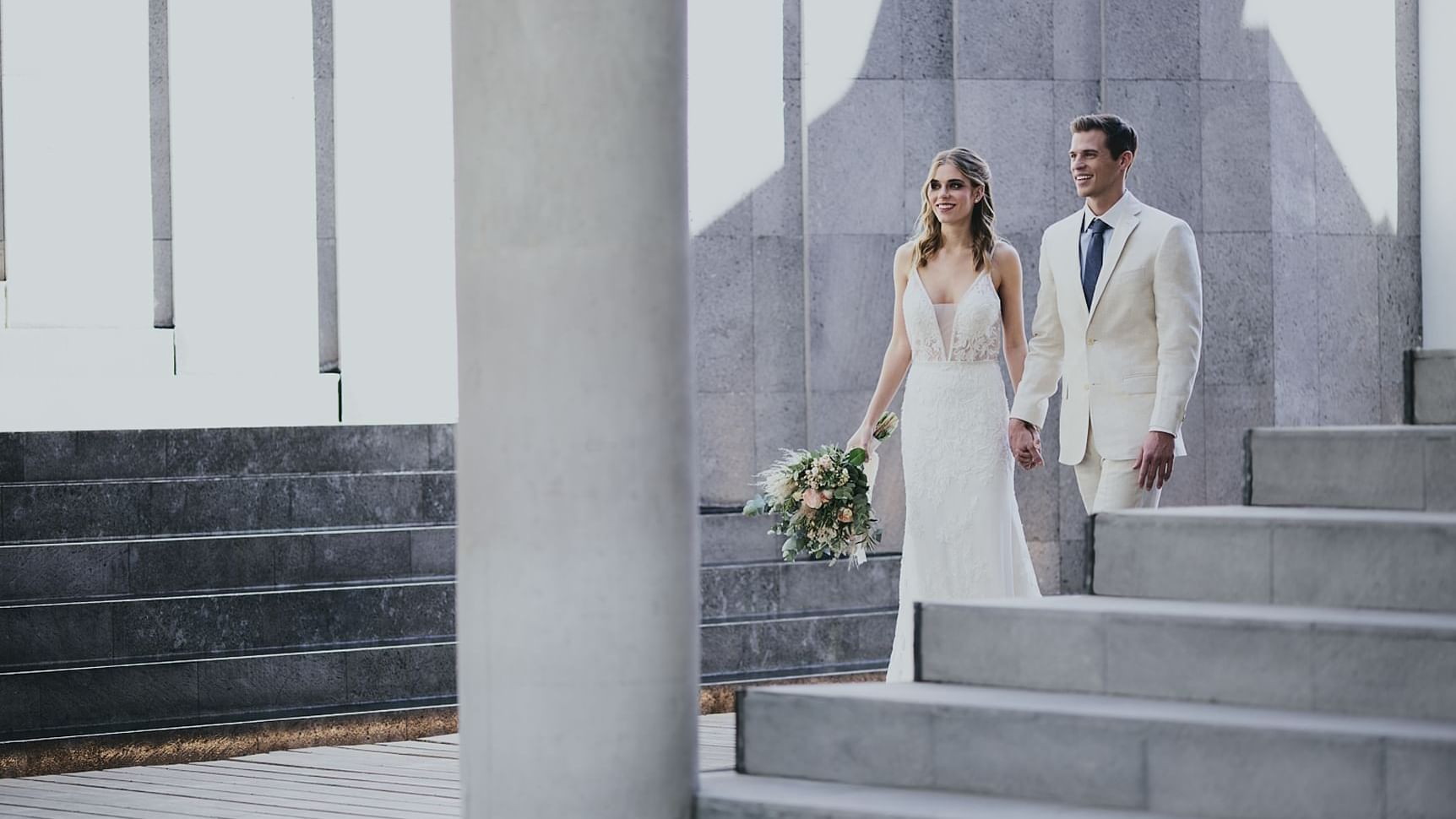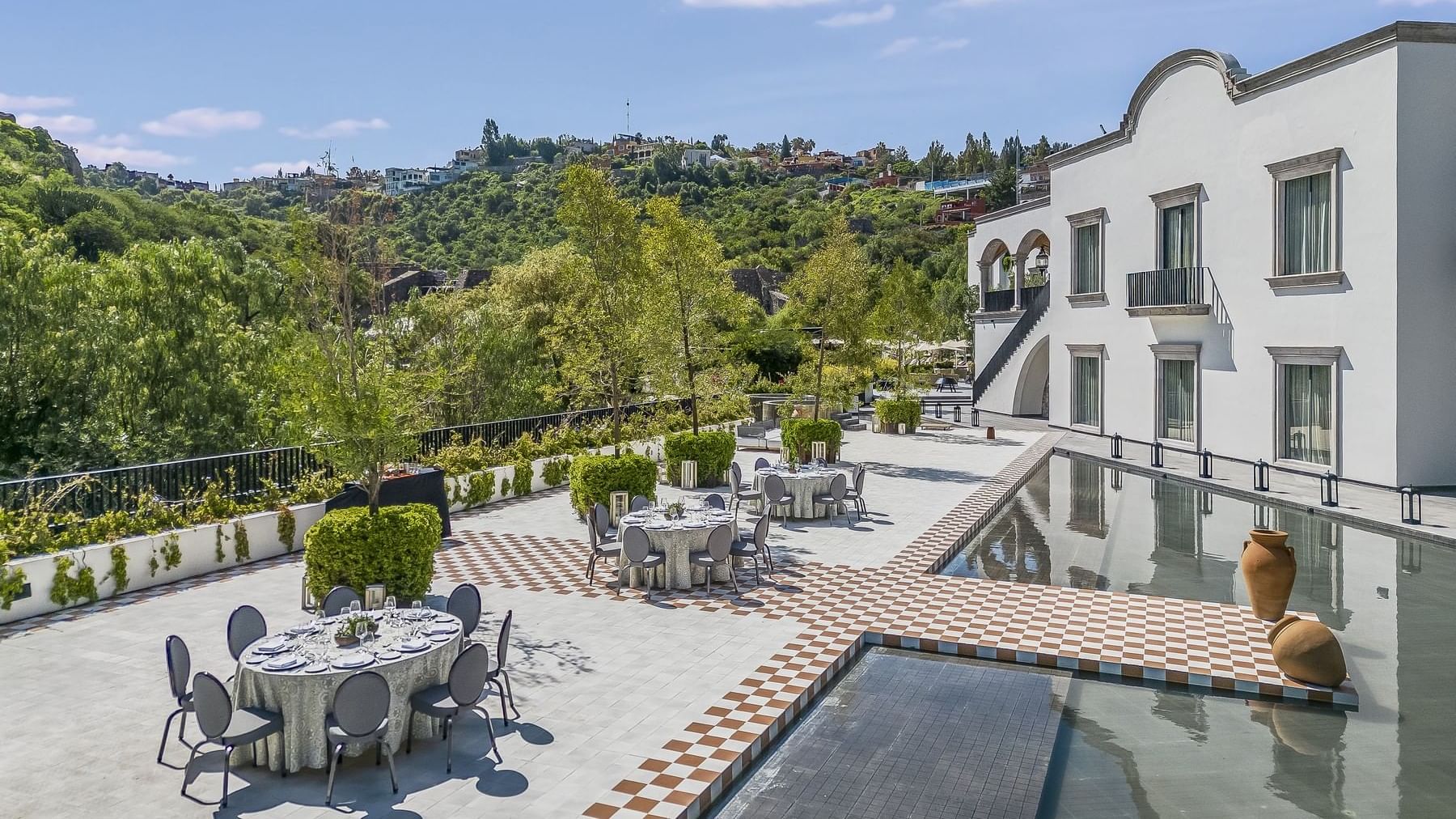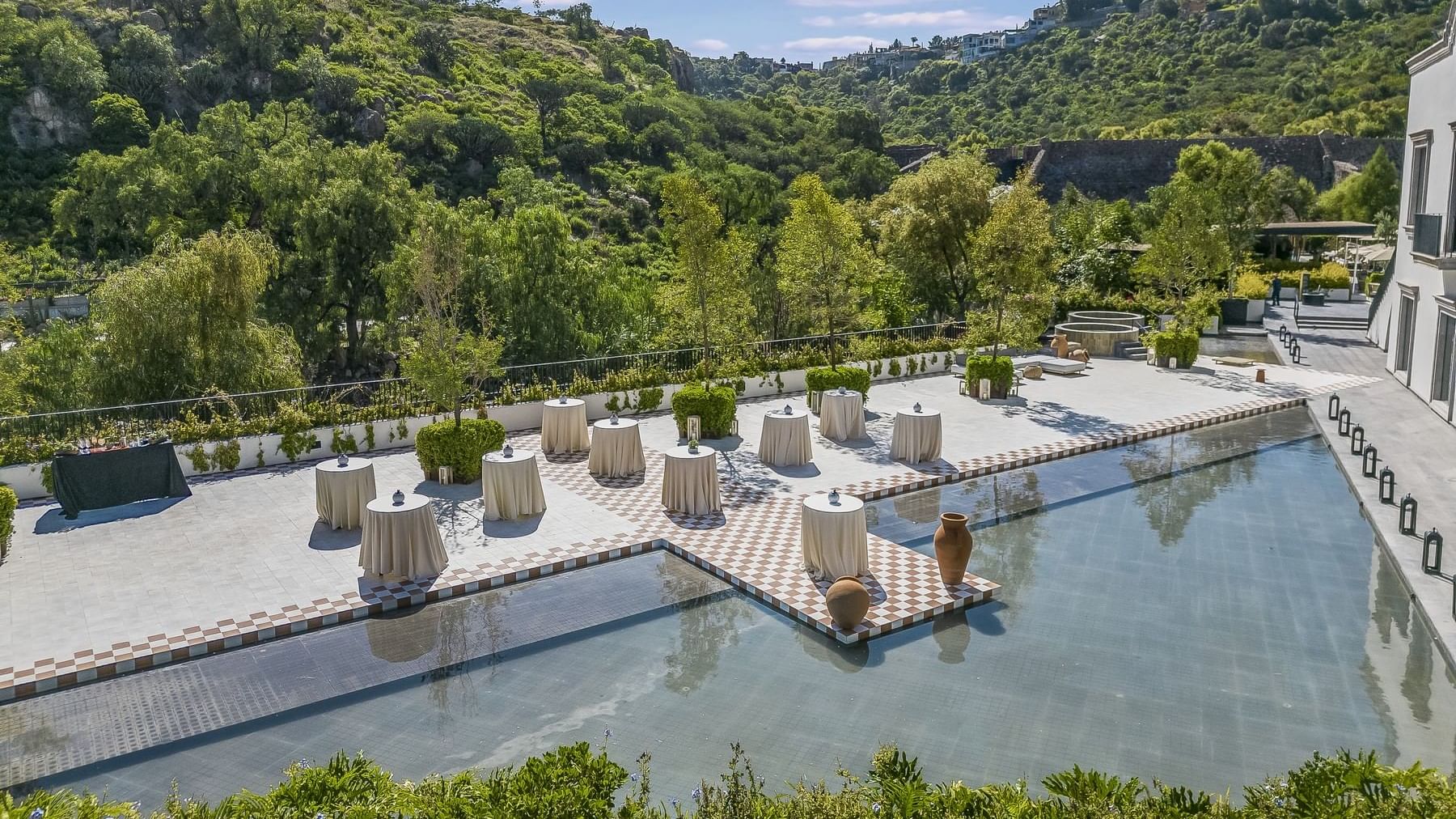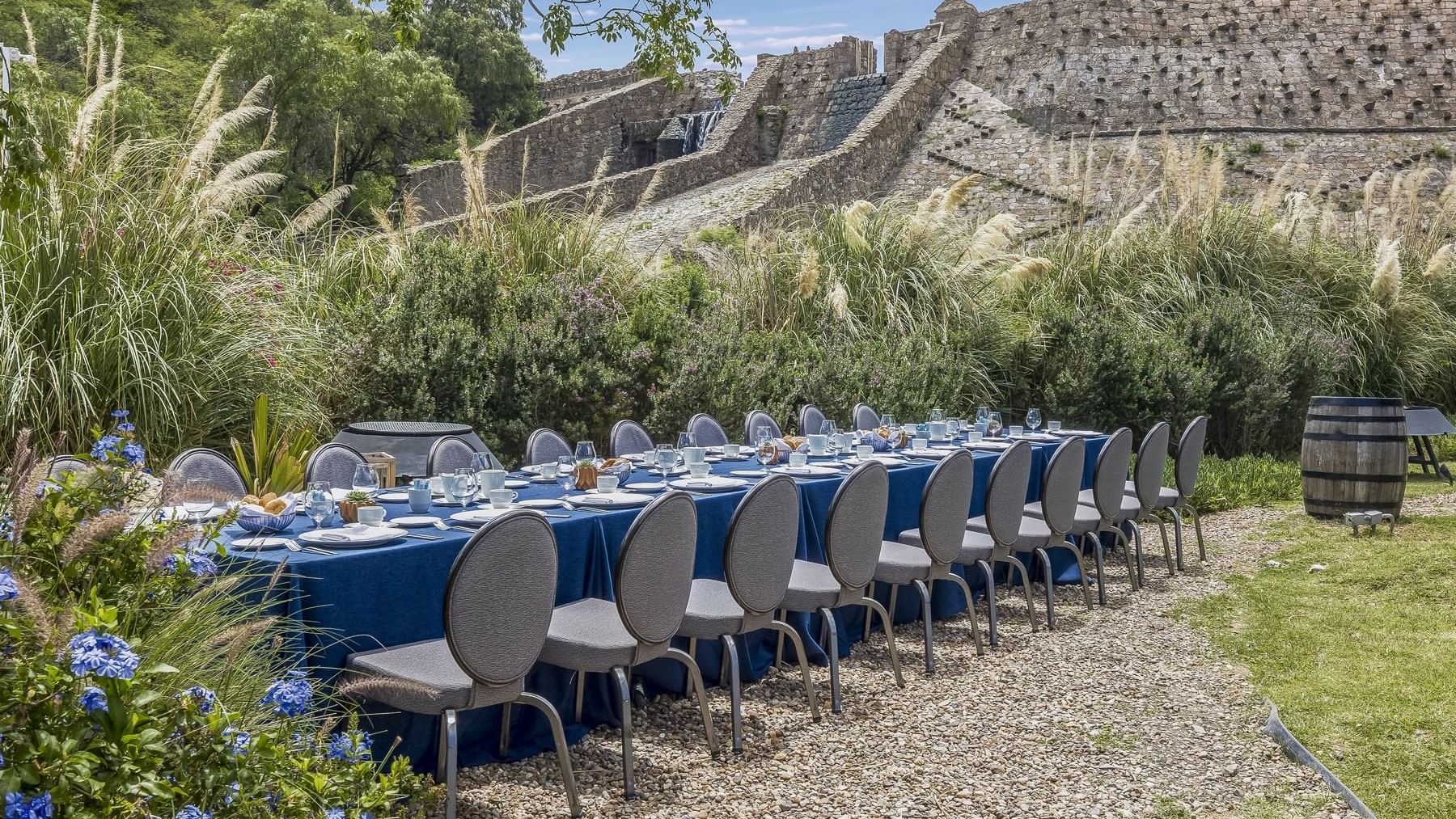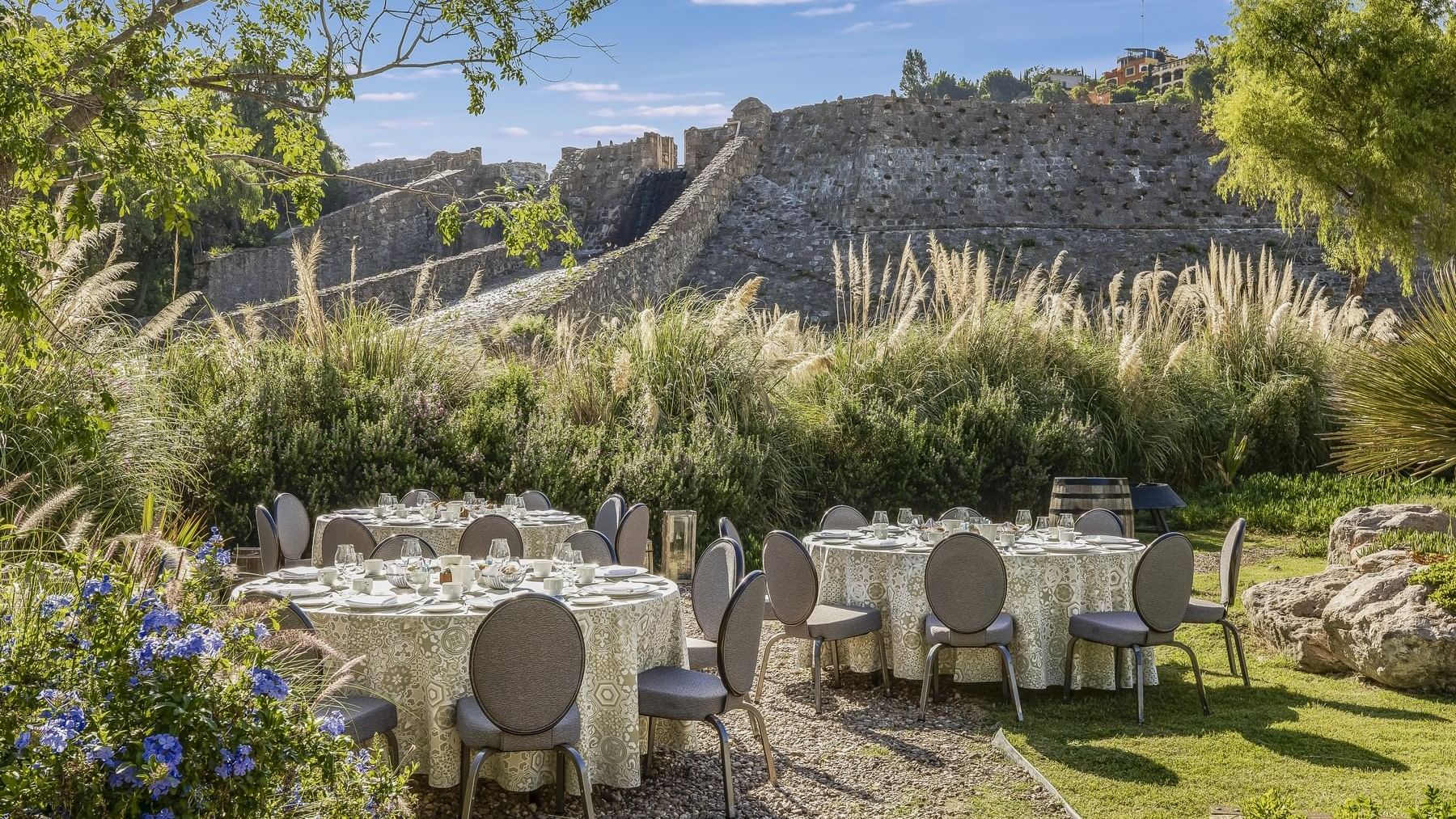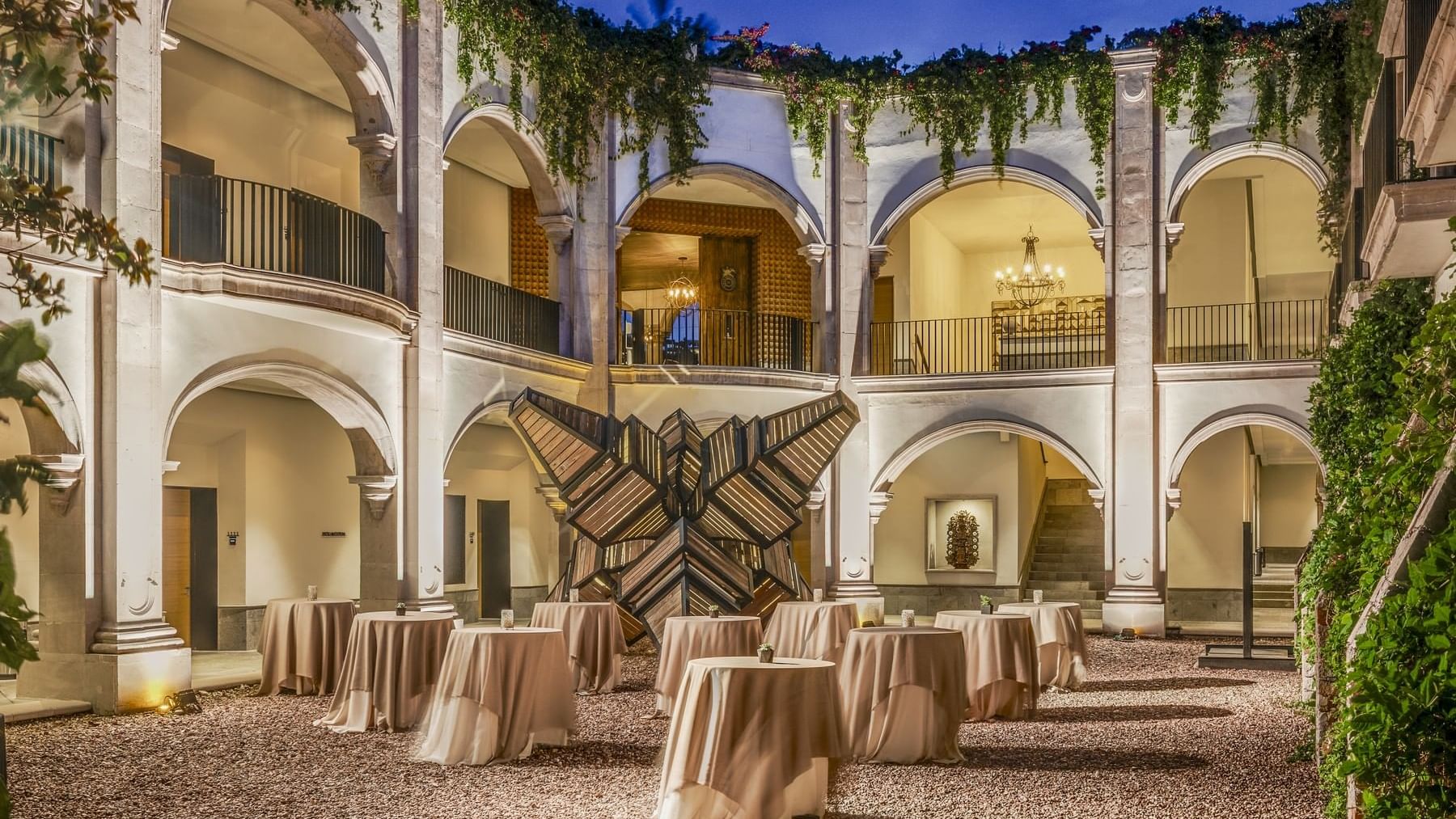 Weddings
Unforgettable venues for dream weddings in San Miguel de Allende
At Live Aqua Urban Resort, we consent and celebrate each of your senses. Your wedding in San Miguel de Allende can be classic and elegant, or sophisticated and seductive. Our resort will entertain your guests with a romantic scenario and unique details so that they never forget this day. Luxury, art, contemporary design and incomparable service come together for your ceremony to be memorable.
Trust our team of wedding experts, certified by the ABC (Association of Brides' Consultants), they will accompany you at every step of the process and take care of until the last detail.
We also provide group rates and we can organize fun departures with recreational activities and tours throughout San Miguel de Allende for you and your guests.
If you are going to celebrate a religious ceremony, the main churches of San Miguel (Parish of San Miguel Arcángel, Temple of San Francisco and Temple of La Purísima Concepción "Las Nunas") are just 10 minutes from the hotel. Or, the spectacular Sanctuary of Atotonilco, declared a World Heritage Site by UNESCO, is 30 minutes from the resort.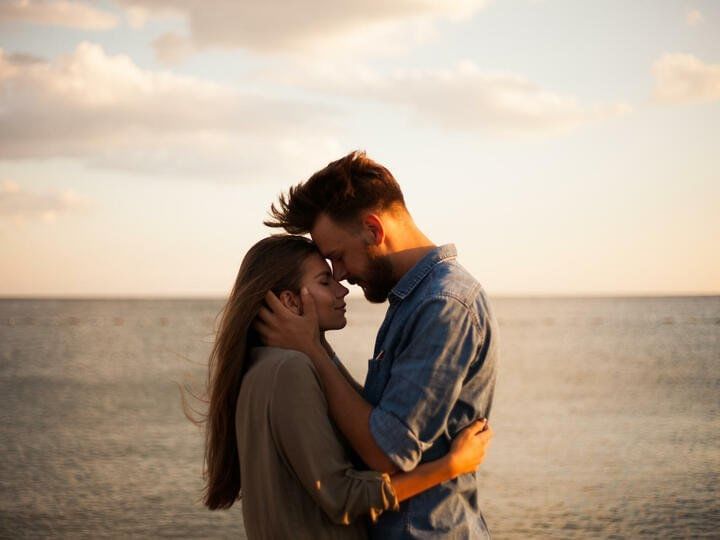 Symbolic Weddings
A celebration of love with no formal legal or religious standing, this symbolic ceremony is performed by a minister.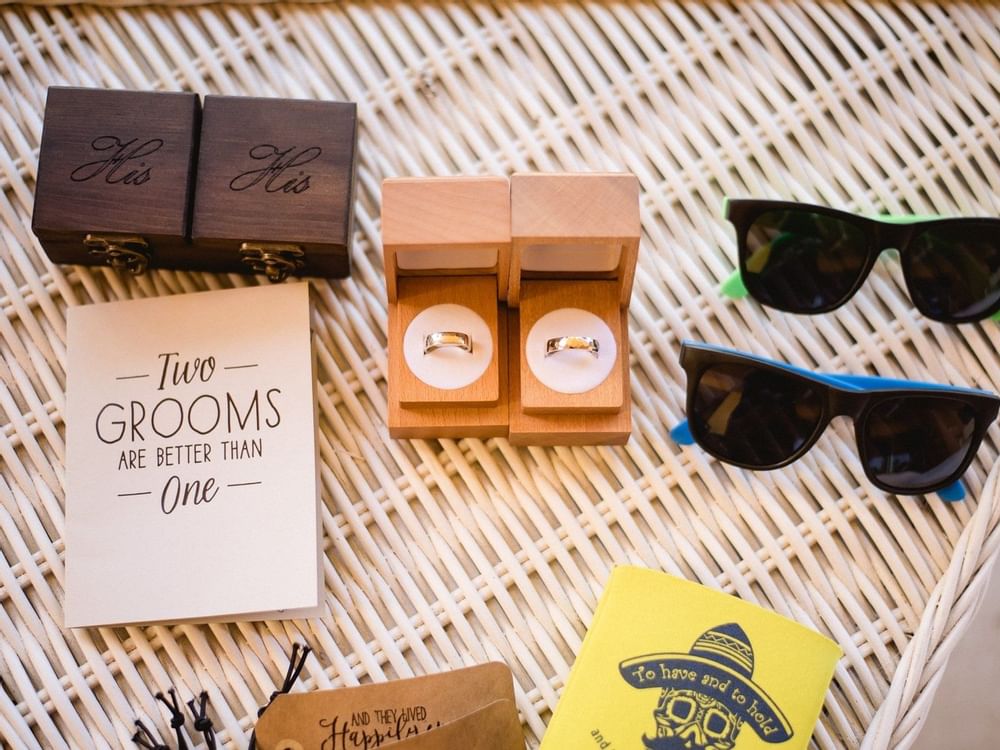 Equality Weddings
Say "I do" with a civil wedding performed by a judge and valid throughout the world.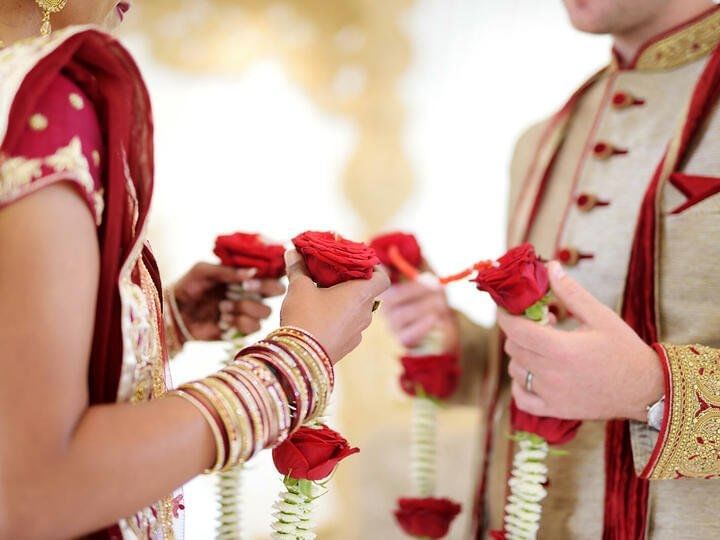 Multicultural Weddings
Our wedding experts, services and amenities are certified by the Equality Institute, ensuring a lovely celebration.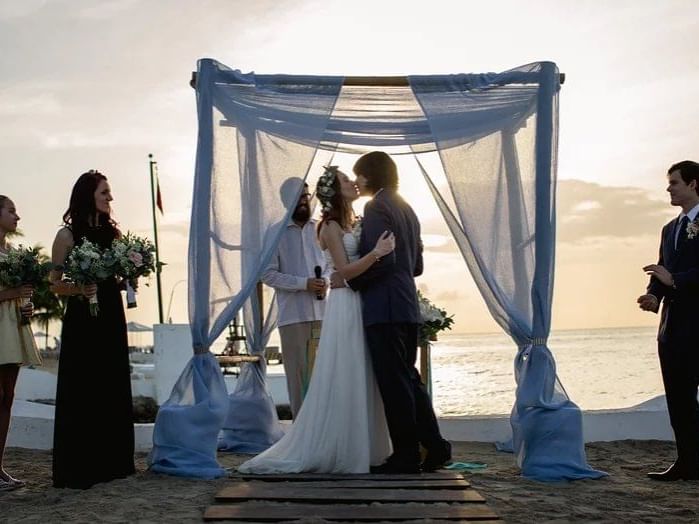 Civil / Legal Wedding
Our facilities offer unforgettable settings for a classic wedding that will be just as you have always dreamed it.
Wedding packages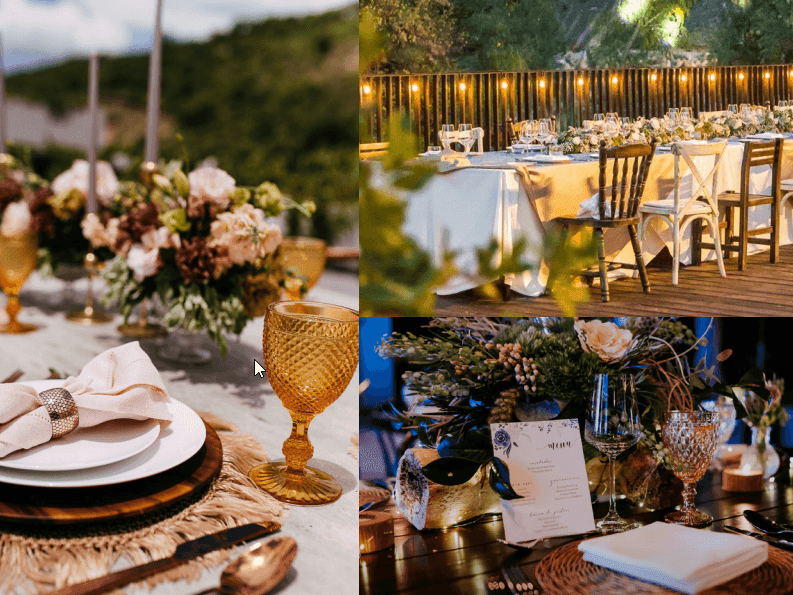 Wedding Packages San Miguel de Allende
Enjoy every moment as our expert team sees to every detail.
Wedding Packages San Miguel de Allende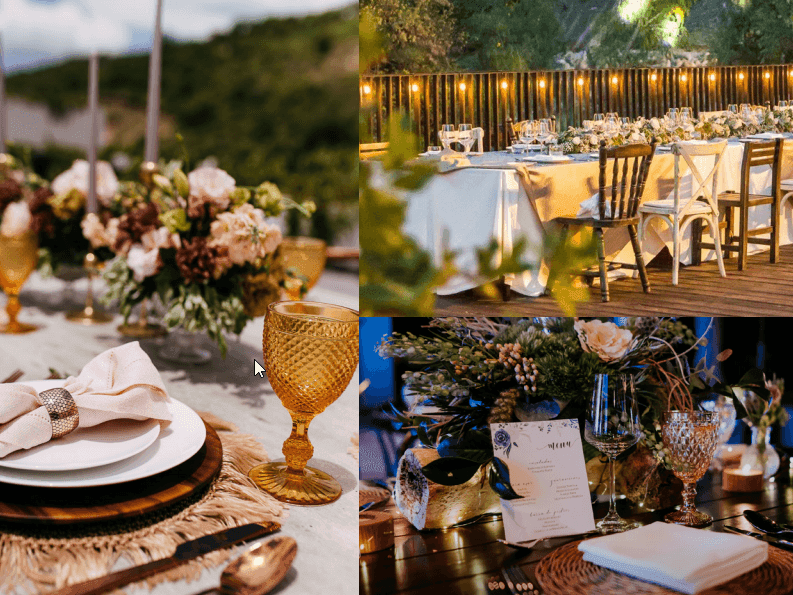 Enjoy every moment as our expert team sees to every detail. Our packages include everything from the venue, catering and waiter service to a pre-wedding reception for 50% of your guests, as well as a wedding night suite for you and your partner to enjoy all the comforts on an unforgettable wedding night.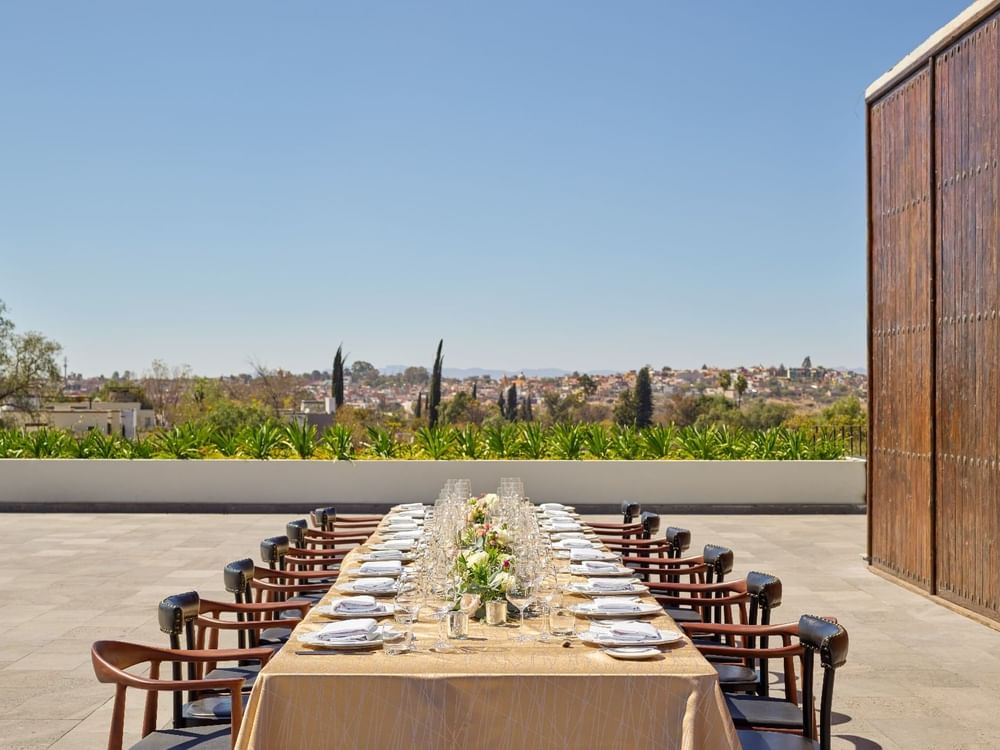 Terrace
The urban landscape of San Miguel de Allende is, without a doubt, a unique setting to captivate your partner.